This site features a few of my recent books but for more details about my full book repertoire visit my Amazon Author Page and for details on my academic publications visit my Google Scholar Page.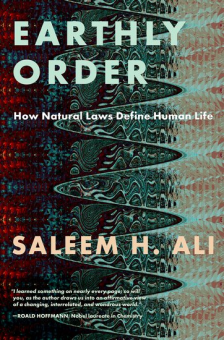 The Covid-19 Pandemic has brought forth global anxiety about linkages between the environment and society at a fundamental structural level. Earthly Order: How Natural Laws Define Human Life provides an accessible exposition of the latest foundational knowledge on how natural and social systems science can inform planetary crises. Humanity has either tried to conquer or capitulate to natural order, whereas we should be seeking to understand latent structures and patterns that permeate all systems and develop an "earthly order," that is socially functional and sustainable.

NOW ALSO AVAILABLE AS AN AUDIOBOOK!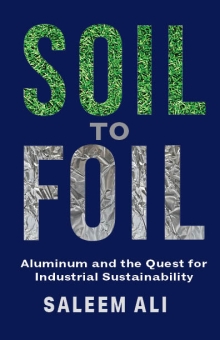 Soil to Foil tells the extraordinary story of an element that rules our daily lives. Saleem H. Ali reveals its pivotal role in the histories of scientific inquiry and technological innovation as well as its importance to broader conversations on sustainability.

"Aluminum—who knew? In Saleem H. Ali's capable hands, the metal becomes the vehicle for an engrossing and enlightening explanation of how our world works—and how it might work much better."

Bill McKibben, Right Livelihood Award-winning environmental author and Schumann Distinguished Scholar in Residence at Middlebury College